Italian Food Retailers on the Internet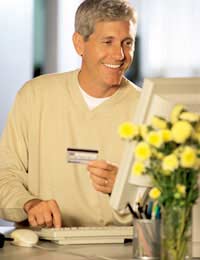 Such is the importance of food in the daily lives of Italians that whether at home or in one of the expat communities, a local source of high-quality products is always vital. As a result most major cities around the world can boast at least one delicatessen where it is possible to find cured meats and cheeses, together with good quality pasta and rice.
The sterling work done by these delicatessens in feeding the imaginations of enthusiastic amateurs keen to work from recipes with the same quality of ingredient available in Italy has been supplemented during the course of the past 15 years by the realisation among the supermarket chains that demand for such products is well worth satisfying.
A Treasure Trove of Italian Culinary Staples
The dried porcini only previously seen in the hand luggage of returning tourists are now widely available in the aisles of many of the big operators. The same is true of polenta, arborio rice, artichoke hearts, indeed a whole treasure trove of Italian culinary staples.
Of course the export trade limits itself to the big hitters such as parmigiano reggiano, parma ham, plum tomatoes and pesto. Similarly it is never going to be economically viable for a local delicatessen to offer anything more than a representative sample of cured meats and cheeses. So where to turn if a specific product is not available locally? Indeed what if the neighbourhood is not well served in terms of food retailers?
As in so many other areas of the retail trade, the internet provides the answer, either through secure purchasing online or via a dedicated customer service telephone line for those still a little uneasy about transmitting their bank details across the world wide web.
Whole Hams of Prosciutto di Parma
Some sites offer one particular product, for example whole hams of Prosciutto di Parma complete with stand and specialised slicing knife, or the De Cecco pages(www.dececco.it) that include shopping facilities offering a number of different dried pasta shapes. As both these types of item are widely available, purchasing on the net is only really necessary if access to delicatessen facilities offering Italian goods is just not possible. Other sites stock a wide range of different goods, from jars of antipasti to cured meats and specialist liquors such as grappa and limoncello, and in some cases will ship across the world while others may restrict sales to within the European Union.
One such site that aims to be a one-stop shop is www.italianfooddirect.com, based in Valle d'Aosta, the northern region that borders both France and Switzerland. As well as individual items, gift hampers are available that provide a snapshot of the Italian eating experience.
A similar approach is taken at www.vallebona.co.uk, a site specialising in Sardinian products, which offers mixed packs of both meat and cheese as well as bottarga made from the roe of either grey mullet or tuna. There are even recipe packs that, as the name suggests, include all the ingredients to recreate a classic Sardinian dish in the comfort of your own kitchen.
The Royal Seal
Shopping online is also available at the site of Valvona & Crolla, an Edinburgh-based delicatessen that has been trading for over 70 years and which carries the royal seal in its capacity as a supplier of cheese to the British royal household (www.valvonacrolla.co.uk).
In addition to specialist Italian food shops, cooks should not neglect the value of the internet in sourcing niche market meats such as wild boar and specialist cuts such as veal shank for osso bucco.
More and more suppliers are offering organic products, but as with all food products offered on the web, prospective purchasers should find out as much information as possible from the supplier before spending their money.
You might also like...