Celebrating Easter Italian Style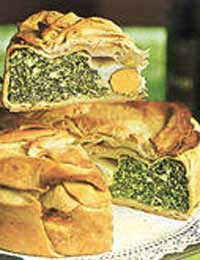 The importance of Pasqua (Easter) cannot be underestimated in Italy given its position in the Catholic calendar. However, it is not simply the festival's religious significance that gives it such a prominent place in the lives of families from Milan to Messina; equally the demands of modern society that have seen mothers and brothers and cousins separated by many miles due to the requirement to find employment far removed from the traditional home mean that the opportunity to come together around the table is not one to be missed.
Naturally, a meal fit to grace such an occasion of renewal and celebration is a basic requirement; and at Easter, not surprisingly it is likely to be accompanied by carpets covered in the foil from the many chocolate eggs devoured by the family's junior members. One way to escape this mess is to make your own uova di Pasqua using good quality chocolate, a suitable fun-shaped mould and a spoon to coat the mould with the aforementioned chocolate once you have melted it using a bain marie. Then simply refrigerate before turning out and decorating. Simpler still, let the kids devour it straight away.
Three dishes that are synonymous with the Easter period in Italy are the Ligurian torta pasquale, a secondo, or main course, of agnello arrosto (roast leg of lamb) and a dessert of colomba, a sweet bread in the shape of a dove to symbolise peace.
Marjoram, Parsley and Ricotta
Strictly speaking a torta pasquale should be constructed from 33 individual, very thin leaves of pastry, each leaf representing a year of Jesus's life, although you will forgiven for settling on a more modest 10. The first five layers of pastry should be placed in the bottom of a greased baking tin, each layer brushed with oil, before a stuffing of sautéed onion and chard (spinach makes a good alternative) together with marjoram, parsley and ricotta cheese is spread on top. Break five large eggs over the stuffing, then cover with a generous blanket of parmesan before laying the other five layers of pastry on top. Bake at around 200ºC for 45 minutes, or until golden on top. Serve slices of the torta at room temperature. (The pastry is made using plain flour, but if you have neither the time nor the inclination to do this, use two single sheets of rolled out frozen puff pastry, one on the bottom, the other on top.)
The spring lamb needs no bedfellows other than some sprigs of rosemary, fitted snugly into the top of the joint via three or four equally spaced slashes of a kitchen knife across the top of the joint, and a bed of roots – carrot, parsnip and turnip – that will aid the development of a fantastic stock from which to make the gravy. Wrap the joint in foil and bake for around two and a half hours at 190ºC (timing and temperature are for a leg weighing 2kg, so adjust accordingly) before opening out the foil parcel for the final 30 minutes to allow the meat to take on a golden hue.
Simple Accompaniment
A simple accompaniment would be roast potatoes, cooked in olive oil and rosemary. For the gravy, use a generous glug of a good quality Italian white combined with the juices from the roasting tin and, if needed, a little slaked corn flour to thicken.
To say that colomba di pasqua is a labour of love would be an understatement. This sweet bread studded with lemon and orange candied peel requires a dough that undergoes five stages of proving before it is placed in the requisite dove-shaped mould for baking. Given that these cakes can be purchased commercially, there is no shame in choosing the over-the-counter solution, as long as you don't attempt to pass it off as your own on the big day.
Of course the vital ingredient for the festivities is family and friends. Feed them well and they will provide a celebration to remember. If that isn't reward enough for all the hard work, well why not leave a little chocolate egg somewhere safe for when everyone is tucked up in bed.
You might also like...